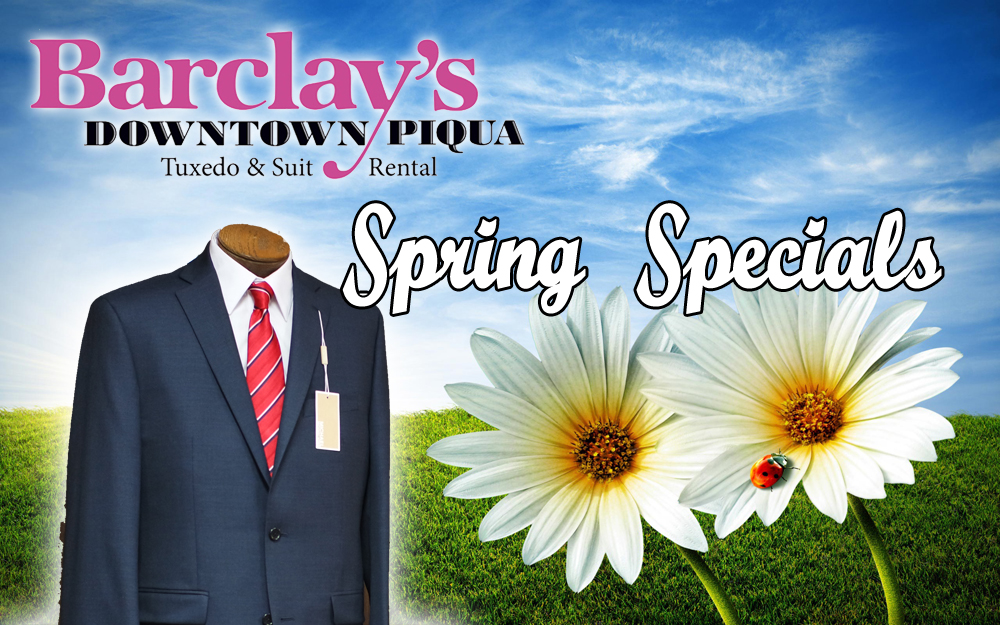 Spring is here and that means it's time for a fresh new look!

Stop by Barclay's in Downtown Piqua today for men's suits starting at just 179.90!
Treat yourself to a brand new style and a great deal! As always, our suits come with free alterations to make sure of the perfect fit.
Are you planning a wedding?
Barclay's offers great wedding packages on suits for rental or sale! Give us a call at (937) 773-5928 or stop in the store for all of the details!