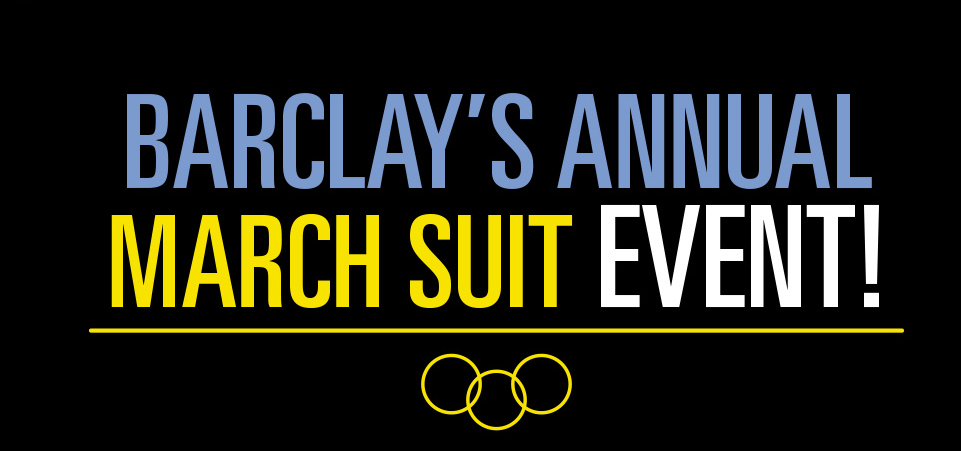 Take home the gold at Barclay's this March during our big annual suit event!
Come in and get a complete outfit starting at only $219.90!!! Big and Tall sizes too!
You get:
1 Suit – Choose any of our regular $350 all wool year 'round suits!
1 Shirt – You pick any dress shirt from our huge selection – up to a $75 value!
1 Tie – Add one of our eye-catching 100% woven wilk ties – a value of $32.50!
Don't miss your chance to save up to $250 during this awesome deal! It's going on until March 31st, so be sure to visit Barclay's in downtown Piqua so you don't miss out!